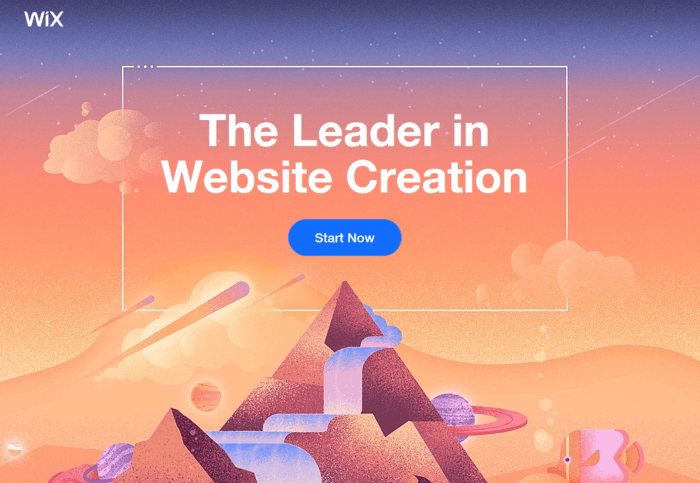 Services And Features
Wix caters to the different needs of its users, so no matter what the niche is, Wix has the apps and tools to match it. Generally, website builders can have the classic template platform or the A.I. platform. Wix merges these two in one wholesome website builder. Wix is slightly different to the other companies on our list as they are a builder with free hosting rather than a host with a free builder. This setup means you have to use their builder rather than having choices like you do with true web hosts.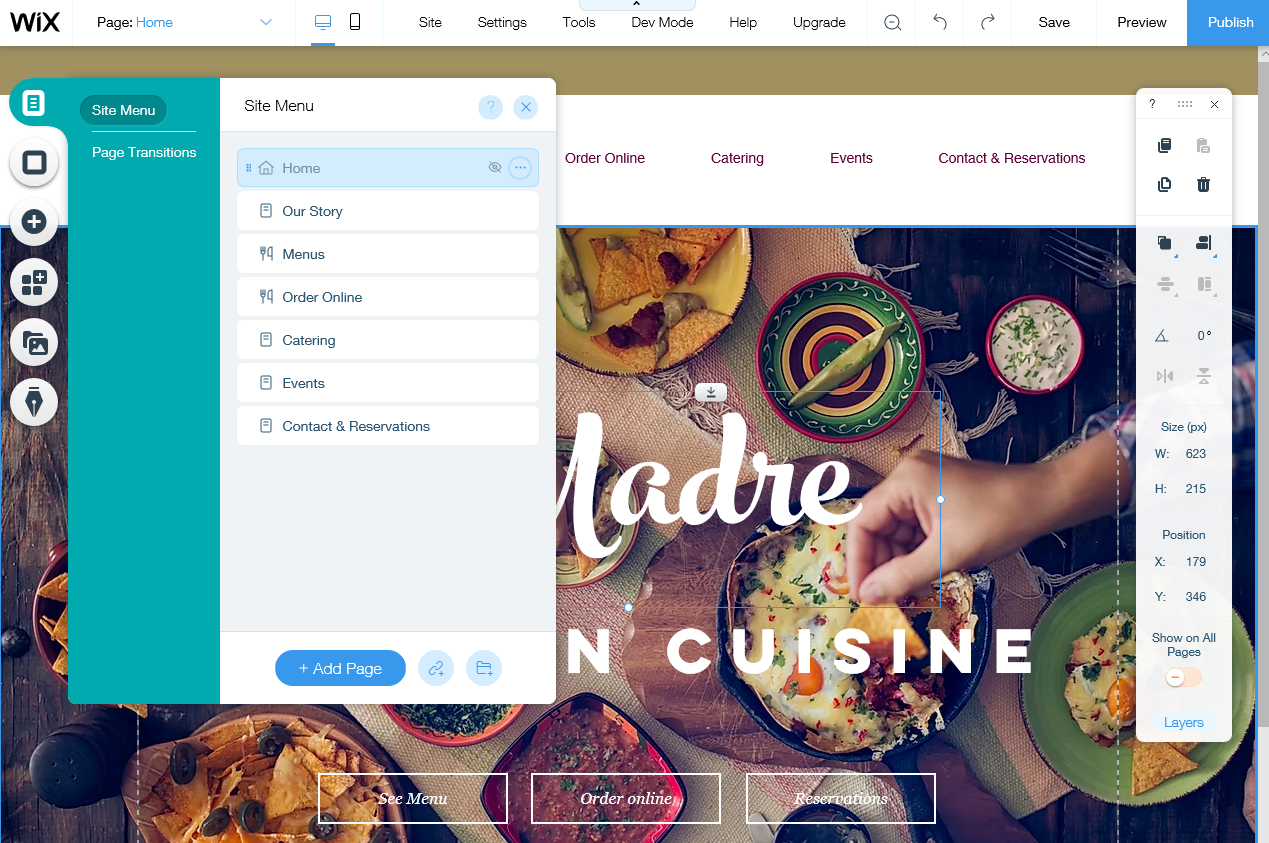 Despite being mainly a website builder, Wix also offers all of the secondary features and tools that users will need to host a website. For example, Wix provides Business & eCommerce premium plans that are dedicated to business owners. They offer more significant storage and bandwidth, and most importantly, they accept online payments. If for any reason you struggle with their builder or don't have the time to create your site, you can 'Hire a Wix Partner' to help you along the way.
Wix also offers users an open dev platform called Corvid which helps users build their professional web applications thanks to server-less computing and makes for hassle-free coding. It lets users manage all of their content through integrated databases where they can add their code in the build-in IDE, or they can work in their own environment and connect to hundreds of APIs. Wix also offers a multitude of useful apps that have something for everyone. The list of features also includes email marketing, logo maker, web hosting, blogs, and much more.
Safety and security are undoubtedly two of the most crucial aspects of any website, Wix contracts security consultants that ensure the security of all user information. These consultants run regular audits and infiltration testing to make sure that Wix maintains its ISO/PCI certifications. Wix also encrypts its entire database that contains any personal information, according to its PCI standards.
The website builder implements multiple layer security measures to protect against 0-day security threats. That is not all, as Wix's login and signup services go through a secure server. All information that users provide to Wix is secured by HTTPS/SSL communication. It is important to note that it does not support SSL for sub-domains or domains that are connected to non-Wix websites.
Sign Up
At Wix you first create your account, start building your site then if you want to access a premium feature you will be prompted to upgrade your website. The pricing plans at Wix offer good value, especially when compared to other similar website builders that provide drag and drop functions. The packages include a vast range of features, which are split between a free plan and various premium plans.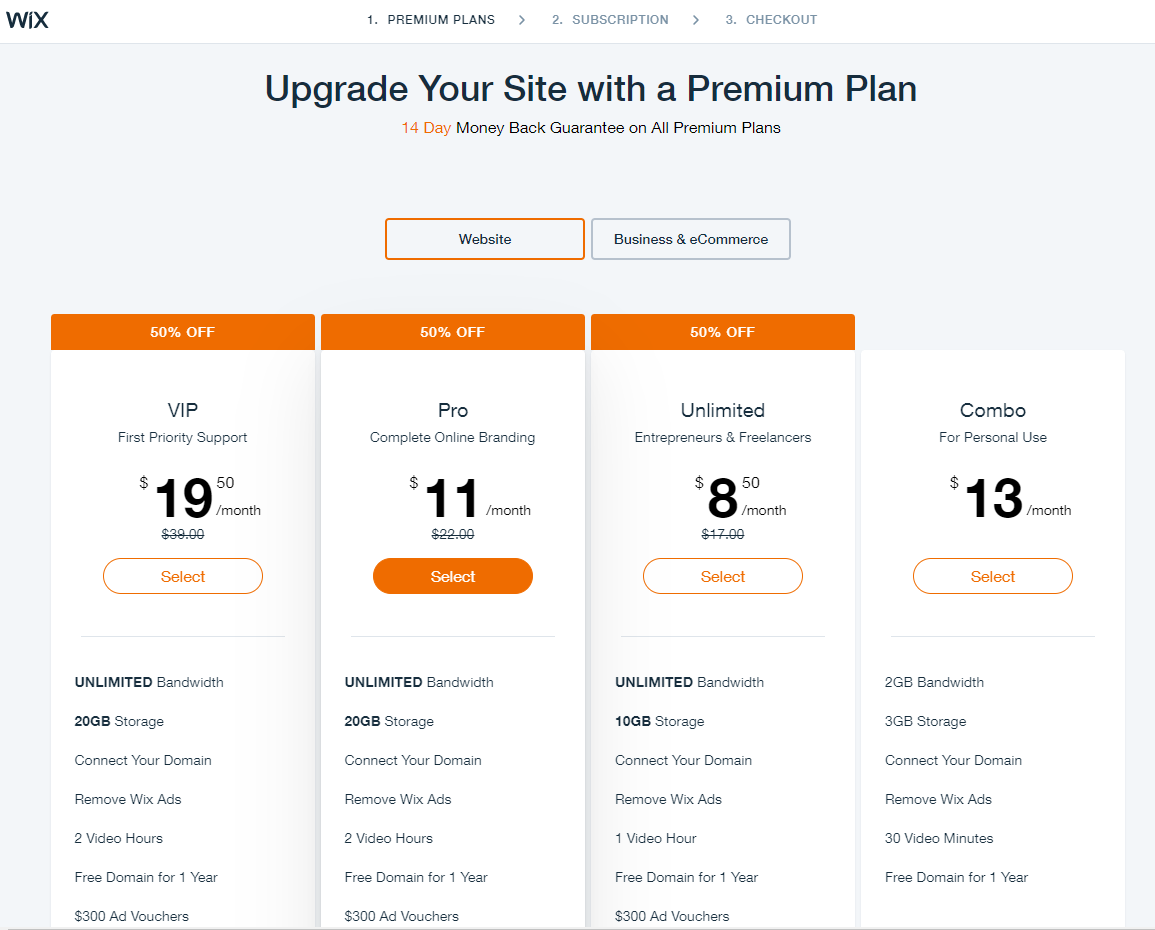 Wix's free plan is an impressive offering, especially for beginners, but it is not where Wix shine. While the Free Plan offers some basic features that can help anyone create their first website, it has Wix ads on every page and it can only be used with a Wix domain, not your own. It also has maximum storage capacity and bandwidth of 500MB.
Wix offer four premium plans, available monthly, or for 1,2 or 3 years, give users the ability to pick a plan that fits their needs and price range. These plans range from 2GB Bandwidth, a free domain and removing the Wix ads up to their VIP plan with unlimited bandwidth, 20GB Storage, VIP support, ad credits, 2 video hours and Social Media Logo files.
All premium plans come with a 14 day money back guarantee. Users can cancel their subscription within that time frame and Wix will not ask any questions, just provide a full refund.
Website Builder And Control Panel
Everything is customizable when it comes to Wix, this is why users can make their website totally unique, even when it originates from one of the templates. Wix will also help the site come to life by adding scroll effects, animations, video background, and more.
Users can take their pick from a wide selection of templates, their library is home to more than 500 industry-specific templates. You can then customize and edit these templates as much as you want and fill it with your own content.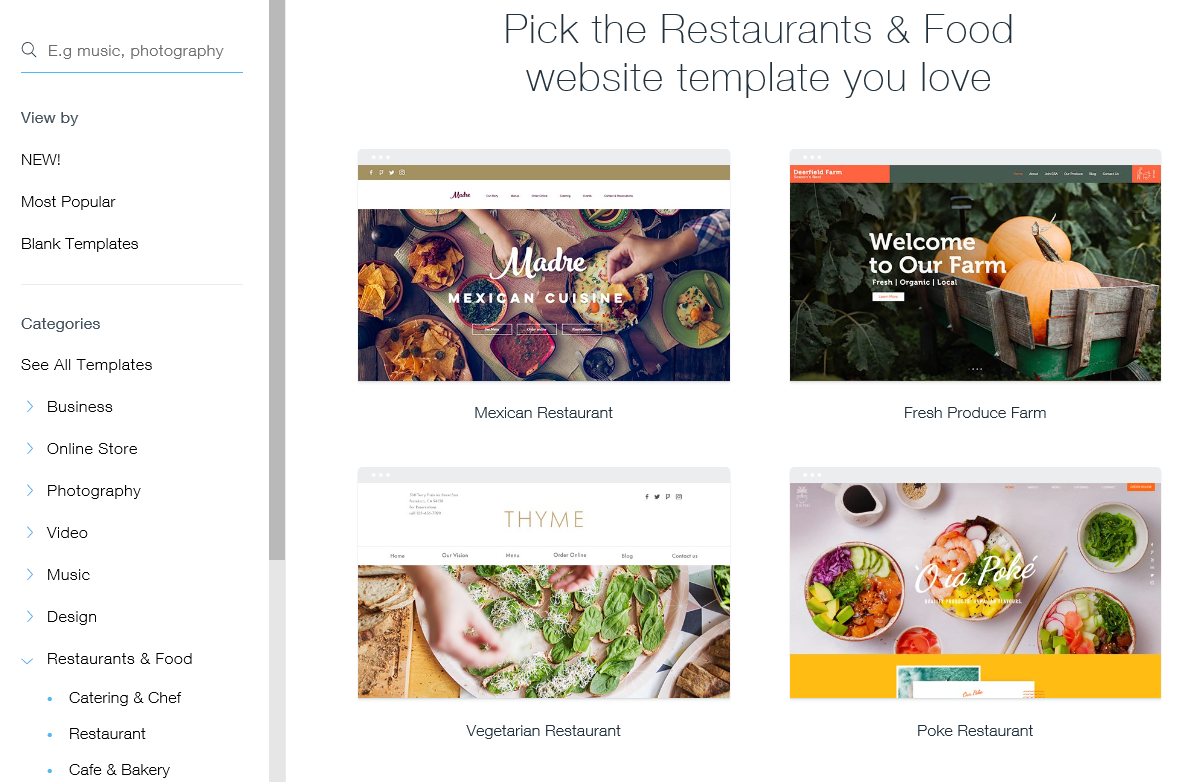 Wix also offers Wix ADI, which stands for Artificial Design Intelligence. Users must answer a few questions and the ADI will provide them with the best design for a personalized website. Users will then be able to choose their colors, layout, and style as well as adding the features that their business or website needs.
As Wix is a website builder rather than a web host their control panel is of less concern. The majority of work is done in the builder, but features such as customer management, financial and marketing tools can all be managed from your Wix dashboard.
Customer Support
Support is also one of the aspects in which Wix shines. It provides its users with a massive library of information that contains almost everything they could need or ask. It is well categorized so the users can easily find an answer to any question they have. The library has a long list of F.A Q, as well as guides and how-to articles.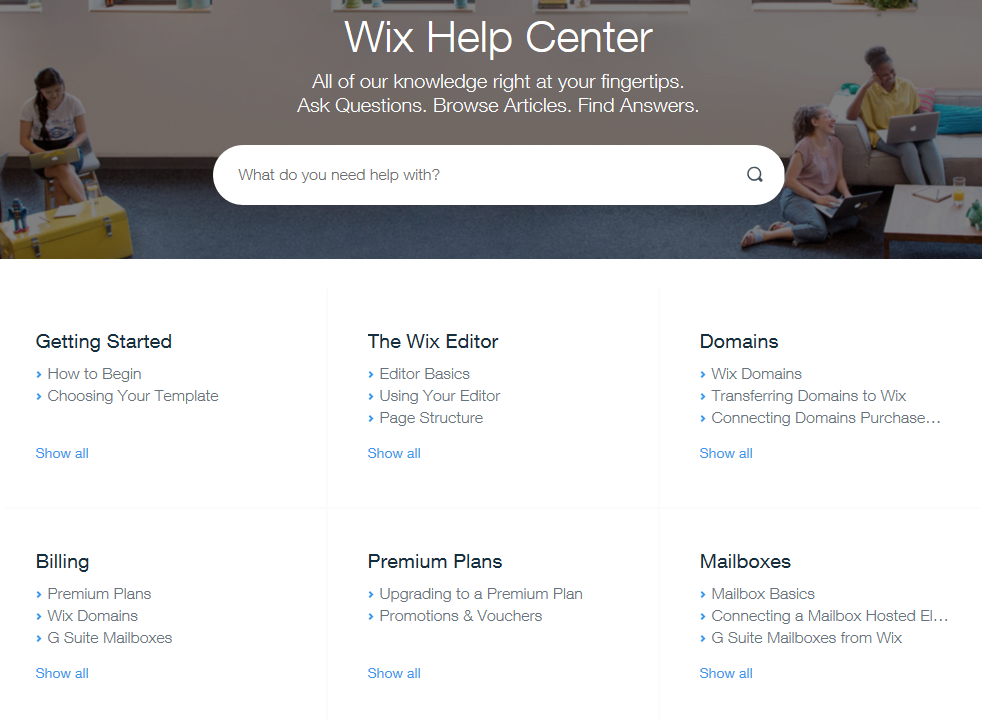 Wix also has a dedicated support staff that is ready to answer any questions users may have. The team can be contacted via a support form and you will get a prompt reply. The team is professional and very eager to help. While all users are significant, those who chose the VIP plan would get access to VIP support and priority response.
Domains And Email
As mentioned, Wix's free plan does not allow you to use a custom domain on your site which is likely one of the main causes for users to upgrade. However, once you do opt for an upgraded plan you will get a free domain for the first year of your plan and you can connect it to your website.
You can search for available domains within the builder and helpful suggestions are offered if your choice is already registered. As a free user you will be prompted to upgrade once you find the domain you want. You can choose to buy a domain as a standalone without upgrading, however, Wix's domain prices are higher than the industry standard.
Wix also offers business emails through a partnership with Google G Suite. It lets the user create business email addresses using their custom domain name which adds a professional look to any brand. The package also includes 30GB inbox and drive storage as well as access to other Google products like Drive and Calendar.